A young Brabenc flashed against the Brnans, USP reminded Shípová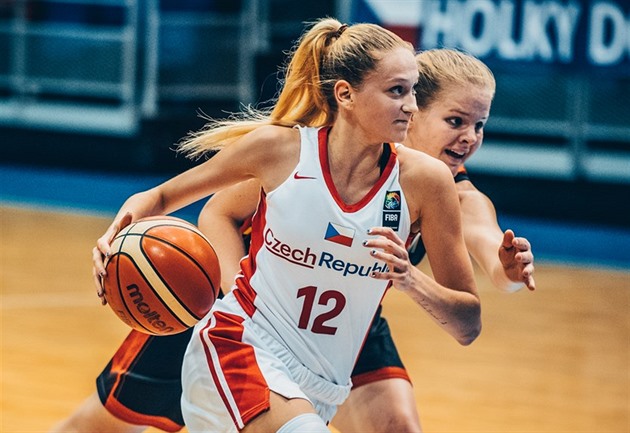 The USK has confirmed clear dominance since the beginning, the good form of the past weeks has been used by Marija Režanová for 21 points, 13 rebounds and three blocks, Leticia Romer was 16 points, six rebounds, six assists and five profits. >
However, three Czech teenagers in the USK were also given great space.Kristýna Brabencová scored 14 points and nine rebounds – for 17-year-old granddaughter of Brno basketball legend Kamila Brabence and daughter of ice hockey player Kamil Brabence Jr., it is by far the most perfect record after a summer transfer from Žabin Brno. Eighteen-year-old Veronika Voráčková, representation, she got 12 points, seven assists, five rebounds and three profits, the same old Julie Pospíšilová scored eight points and supplemented them with five assists.
The main character of the Brno team was 19-year-old Tereza Zítková with 16 points, the only one able to score double points in the championship.
No other club from South Moravia – KP Brno in vain loss to Nymburk and defeat 74:80.He finished his seven-time winning series. Not enough was 17 points from members of the national team Eva Kopecká and Edita Šujanová.
On the other hand, Krystal Vaughn put 24 points, Alena Huňková, the captain of the Central Bohemian team, scored 20 points when she turned six three-point shots. "The decisive was the lead at the end of the second quarter. I'm sorry that Huňková was outraged, our win could be even more convincing, "said Nymburk coach Daniel Kurucz." We again failed to manage the first half and the effort to correct the change of sides was in vain.I take into consideration the quality of our rival and our mood and fatigue after a difficult cup match with Friburgo, but it was a better result for the team, "said Brno coach David Zdeněk. His team fell behind the city rival Žabina, who have the same as Slavia played the extra match and defeated 62:55 Trutnov on Sunday. Brňanky decided to have a balanced match in the last seconds, 16 seconds before the end of the guest Shawnte Goff dropped to 55:57, but the home players from the sixs jumped again. Slavia won in Ostrava 80:59 and a big share in it Kristi Bellock, author of 21 points and 18 rebounds. Maria Felix added 14 points, seven rebounds and five assists.The scorer was 20-year-old Tereza Šípová, who is in Strakonice for hosting USK Praha, but her 31 points plus nine rebounds and five assists did not prevent home defeat 80:85 from Slovanka. The South Boys are waiting for the win, but this time they were close, they pulled the last quarter and won 27:18.