Bartovič's special Vítkovice match: he played for the first time against Liberec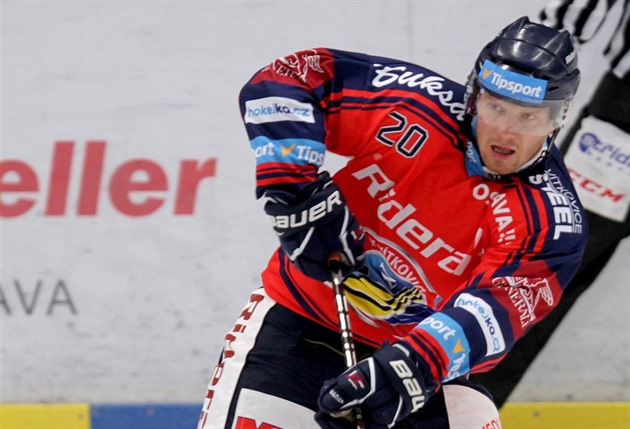 "It's fresh, I played two more games back in Liberec. Not that I'm preparing for him extra, but I know the whole team, and that's always a little special, "said a 36-year-old striker.
On the ice in front of the goal was joking with the defender Lukáš Derner, he went to greet players in the Liberec cabin, where he spent the break for six years now.
In Vítkovice, he has to be at least until the end of January, but he can stay longer, it will still be the subject of negotiations. In Liberec he paid for the arrival of another experienced Forward Marek Kvapil and also for poor productivity – he scored only two points in 19 matches.
"In Liberec, I did not get as much time on ice as I would.When a player is taught for a portion and suddenly falls to eight minutes for a match, it is clear that this is a new role, "Bartovic said. "I may have put it too much in my head, and it has weakened my concentration. The more people are in the ice, the more they trust. "
There have been two matches in Vítkovice – in Litvínov and with Liberec. The coaches are still looking for a suitable place in the group. In Litvinov he played with Roman and Kveton, against Liberec with Olesz and Lev. "The coach probably tries where I would fit the best. But they are all great and experienced boys, so I played really well in both formations. "
On his former team, he could not complain about the lack of difficulty on Sunday. He spent over 19 minutes on ice, a very solid figure.He did not score a point, but he had a few goals away.
"But even if I do not score goals, I'm trying to make a maximum for the team, both in weakness and in forcing. I've always been a hockey player and I'm not going to change anything. I hope I will add some goal, "Milan Bartovič hopes.