There's a derby here. Pardubice will chase Kerr, Svitavy to change Burnett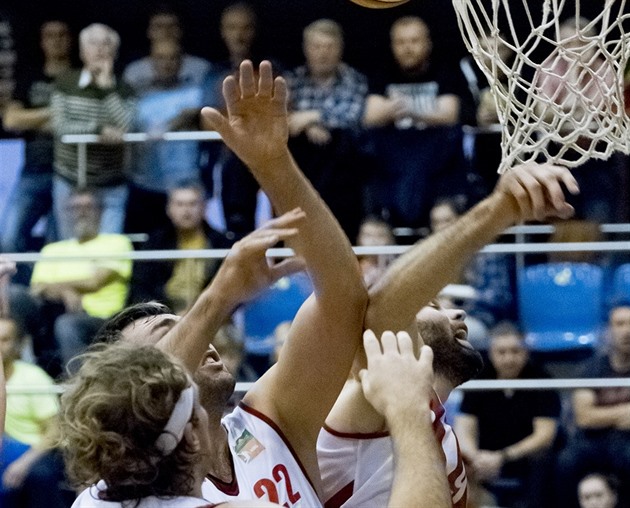 "Everyone knows that this is a regular derby, which speaks for itself," says one of the Pardubice coaches Tomáš Bartošek. "Besides, we have Svitavy to come back. If we manage this game, we will help a lot in consolidating the second place and in a calm way to A1 in the superstructure, "outlines another of the motives of his team in the match.
" We will start the new year with a prestigious derby, "The best players of both teams, with the exception of Kerra, have made the last round of Kooperativa NBL on the presidential game of stars in Ústí nad Labem.Pardubice was represented by pivot Kamil Švrdlík and Burnett and Jiří Welsch, Svitavy, and sent to Silesia to Bryan Smithson in the northwest of the country. Beksy's players also flashed in skill competitions. The most useful man of the league, Burnett, confirmed the excellent form in a one-on-one contest, wing J osef Potoček, who did not play in the All Star Game as such, again dominated the trio.
"Our attention must be directed to Burnett shooter of the competition. The key to success will stop him. Then we can think of victory, "Kotásek believes. "We would all like to welcome us to Pardubice to support as many fans as possible," adds 19-year-old Svitavy talent.
The White American has a fantastic average of 11 rebounds and is in third place in usefulness. He did not slow down either the feverish illness he had suffered before his last match with Opava – thanks to the double-double in 16 rebounds and 24 points ended with exclusive utility 43.
"Kerr and Svitavam returned to the set at the end of November and with him are stronger again. Their team sat down and has a very good phason. This was confirmed by the results of the last matches of last year, when he defeated the teams of Děčín and Opava, "remarks coach Bartošek. "We must avoid deaf places.Now we've had about eight or ten points, and we've lost a slight lead, "says Pardubice Beksy coach.