We want to play the match with Vary from Pardubice from the beginning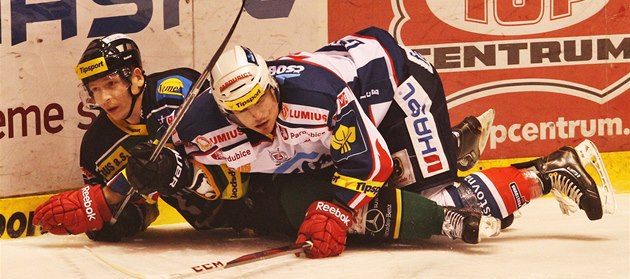 "There are two teams that are in the end. We are not thinking about doing it somehow. We want three points, "says Tomáš Rolinek, the captain of the Pardubice Dynamo. Pardubice, which after the arrival of the training quartet Martinec, Rohlík, Mikesk, Beran won three points in three games (which is the total profit of Dynamo in the season after eight rounds ) desperately need the lift upwards.
The ideas of the "fous" backward barrage are still very lively in the heads of the fans and the disastrous start to the season is definitely unprompted.
"This match will be important. We want them to be in power from the beginning. I hope the boys understood this, on Monday we talked about them. We would like to dictate the pace of the game. Let's see what Vary is coming to, but we'd like to catch the beginning.Do not be afraid of the result, but decide for a gradual pressure on the rival, "says coach and general manager of the club in one person Pavel Rohlík.
As compared to the previous encounter in Mladá Boleslav (defeat 1: 2), coaches now plan to deploy complete four attack triads.
"It's the third game everyday, so we'd like to involve more players to make it balanced," says Rohlík. "We will see how the attacks will strike and what performance they will have in the match," he says. Filip Novak, world champion of 2010, with whom Rohlík has already agreed until the end of the month, should also be among six assists, and the whole team will be backed by Jakub Štěpánek, who takes precedence over Brandon Maxwell.
Against the match in Boleslav, Pardubice players must also be careful not to spend time on the ice cubicle on the ice.The ten excluded are enough to be considered, especially because Pardubice scored the score in the 6th minute. Only Canadian Mallet has added eight minutes to his account!
"In the third third there were strings, emotions in man. The team lives, wants to cope at all costs. You will not get emotions. This time it hurt, there were a number of unnecessary exclusions in the assault zone. It was bad, "Captain Rolink realizes.
" When you fight and go to the penalty with the opponent, it's great. But if you lose 0: 2, you can not fake just out and you play in weakness, "adds an experienced striker.